Biological Evaluation Report (BER)
ISO 10993-1
The Biological Evaluation Report is a collective summary of all biological tests performed and justifications for tests not performed. That includes supporting data from the literature, assessment of data, gap analysis for already available information for biological safety, rationale for why additional information isn't needed, and a statement confirming the biological risk analysis and risk controls that have been completed.
The report is used to demonstrate that a medical device will not cause any potential risks to patients and intended users during the course of its use. Written by expert assessors, this information is a summary of all the evidence gathered to support the biological safety of the device.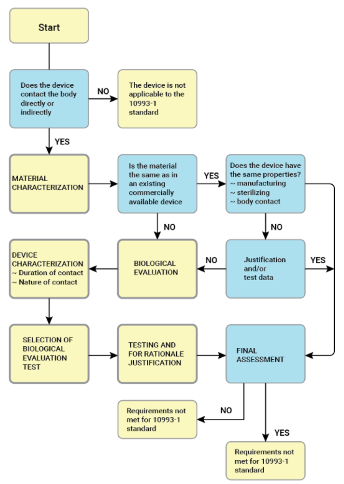 A biological evaluation report is a vital part of the validation process when developing new medical devices or filing gaps in the current one. It is also required for existing medical devices which have undergone a material change and may have contact with a patient.
The biological evaluation report will demonstrate that a medical device will not cause potential biological risks. All biological evaluations must conform to the requirements of ISO 10993.
The biological evaluation report should be carried out by suitably qualified persons. Here at European Biomedical Institute, our experts have the qualifications and experience required to guide you through the entire process.
If you need support with the biological evaluation report of your device, then please contact us for further information.